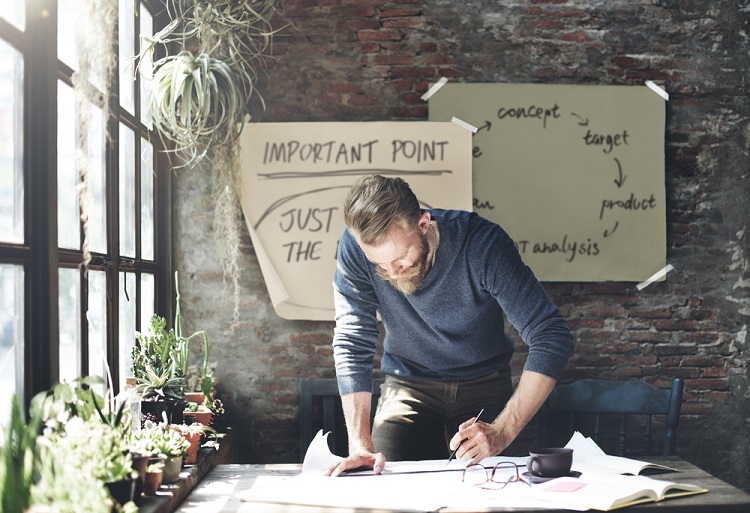 Singapore has been one of the most ideal places on the planet for establishing and doing business, due to many reasons. However, starting a business in Singapore for foreigners can be complicated and time-consuming if they are freshly new to the business world.
With that being said, BBCIncorp provides you with this blog. It will serve you as a general guide to help you get more insights into the incorporating process in Singapore.
1. Benefits of starting a business in Singapore
According to Doing Business 2020 conducted by The World Bank, Singapore secured its second place in the list of countries that are the easiest for doing business. The Lion City has impressively maintained the top ranking for many consecutive years.
Indeed, Singapore has attracted a great number of foreign entrepreneurs and businesses to come and invest, due to a wide range of advantages that the country can offer, including:
Ease of company formation (you can open your Singapore company completely online and the process normally can be done within 24 hours)

Favorable tax system (you can benefit from not only the low tax rates but also many beneficial schemes that can help your company legally lower the payable tax)

Singapore strategic locations and its modern infrastructure system

Highly-qualified workforce and great living standard

Opening immigration policy

Excellent intellectual property regime
>> Read more: Why you should incorporate in Singapore.
2. How to start a business in Singapore as a foreigner
Can foreigners set up a company and start a business in Singapore? – Well, obviously they can. However, according to the Accounting and Corporate Regulatory Authority (or ACRA for short), as a foreigner, you need to do the following things in order to register your business in Singapore:
The first step you need to do is to finalize the type of business entity that you want to register. There are many types of companies and businesses in Singapore that can fit your purpose of incorporation.
Some of the most common ones are limited liability company, sole proprietorship, and partnership. For foreign companies that wish to start their business in Singapore, there are three registration options. Those are subsidiary company, branch, and representative office. The most chosen type of business entity that the majority of foreign entrepreneurs go for is a private limited company. You are recommended to pick this type of company, too. The three main advantages that a private limited company in Singapore can bring you are:
The company's separate legal entity
The members' limited liability
Eligibility for many tax schemes
To register a private company in Singapore, you need to propose the company's name or the business's name to ACRA. There will be a checklist of things you should avoid doing when picking the name, for example, the name should not be identical to the existing ones. Only when it is approved by the authority can you continue the process.
Subsequently, you have to provide some necessary papers according to the request of the service provider. They will proceed to file and submit the application on your behalf. The basic application file comprises the details of your company's name, business activities, and its members (such as shareholders and directors). The result will then be sent to you via email, usually after one day.
Assume you successfully establish a company, you will need to complete a few more steps in order for your company to officially start its business in Singapore. These post steps are:
Opening a bank account

Registering your company's CorpPass account

Applying for further business licenses (if any)

Registering Goods and Services Tax (if necessary)

Registering Central Provident Fund

Fulfilling certain compliance requirements
 >> Read more: How to set up a company in Singapore.
3. Incorporation essentials to know when starting a business in Singapore
While running your company and business in Singapore, there is a list of things that you should know about:
Singapore government agencies
The two most common agencies that you should know are ACRA, as aforementioned, and IRAS (shortened for Inland Revenue Authority of Singapore). The former oversees all companies and businesses formed in the nation, meanwhile the latter is in charge of all matters related to income and taxes. These are the two national agencies that your company will deal with frequently since you will need to submit reports to them annually.
Other necessary agencies to be known are the Ministry of Manpower (MOM), Economic Development Board (EDB), Enterprise Singapore and Monetary Authority of Singapore (MAS). The last three are responsible for many beneficial schemes and grants that your business may feel in need to apply at certain times.
>> Read more: 6 Singapore government agencies that you should know.
Key personnel of a company 
As mentioned above, a local company in Singapore must have at least one director who is a local resident. In addition, according to ACRA, it also must appoint a company secretary, who has to reside locally in Singapore, within 6 months, and an auditor within 3 months after the incorporation.
Noticeably, if your company is exempt from the auditing requirement, you do not have to appoint an auditor. And don't even worry if you cannot find a local-resident director and secretary, the service provider can fulfill these basic requirements for you.
Work pass
You can oversee your business in Singapore from your home country. However, you may feel the need to go to the Lion City and manage it directly.
Singapore has issued many types of work passes that target many different groups of applicants. In your case, the two following passes are recommended:
Entrepreneur Pass: as its name may suggest, the pass is reserved for innovators, investors, and entrepreneurs.

Employment Pass: this is designated for professionals, management executives, and directors whose minimum monthly salary is 4,500 SGD (the threshold can flexibly change according to the qualification).
Can you become the sole director of your new company in Singapore? The answer is yes. You can do this by applying for an Employment Pass. With Employment Pass, you can move to Singapore and become a director who resides locally. At this time, you will no longer need a nominee director for your company.
>> Read more: Employment Pass in Singapore.
Taxation in Singapore
Compared to other developed countries, Singapore has quite low tax rates. But that's not it, due to many available tax-cut schemes, the payable tax of your company will be much lower.
For instance, your company can be entitled to an effective tax rate of only 4.25% when qualifying for the Tax Exemption Schemes for Start-ups in Singapore. The income earned from foreign sources when remitted back to Singapore can also be exempted from tax, as long as your company satisfies certain conditions.
Furthermore, your foreign business partners or your company's subsidiaries can benefit from the tax-treaty network that Singapore has built with more than 80 jurisdictions over the globe. These tax treaties bring you low tax rates or even tax exemptions.
>> Read more: Understanding the taxation in Singapore.
Other essentials to know when running a company in Singapore
–Business insurance: in order to minimize the risk when doing business in Singapore, your company may feel the need to obtain different types of insurance (for property, employees, and liabilities for example).
–Trademark registration: it is a great way to protect your company's identity and intellectual assets as well as boost public awareness about your business image.
–Dividend matter: dividend is the return payment to shareholders for their investment. Your company can only pay dividends out of profits and no tax is imposed on dividends.
–Going dormant: say, for whatever reason, you need to stop your business for a while, but still want to preserve your company's name, reputation, and assets, then putting the company in a dormant status is the solution. Noticeably, IRAS, and ACRA view a dormant company in different ways.
4. Company dissolution in Singapore
There are two ways to close down a company in Singapore, one is striking off and the other is winding up.
Striking off means your company's name or business's name will be removed by the Registrar (ACRA) and the business will later be completely dissolved. At the point of application for a strike-off, your company must no longer conduct its activity as well as hold no liabilities.
Winding up, on the other hand, is a more complicated process. The most common reason business owners choose this option is because of indebtedness. Winding up requires an appointed liquidator to convert assets to pay off debts before a company being dissolved.
5. Conclusion
All in all, the procedure of starting a business for foreigners includes: engaging with a company formation service, finalizing the business types, name and proving required documents for the registration of your business. The service provider will be the one who submits the application on your behalf and the result will then be informed to you later via email.
If you establish a Singapore company successfully, there will be a few more steps to complete before the company can officially start its operation, for example opening a bank account.
Should you wish for further advice and guidance as to how to start a business in Singapore for foreigners, talk to our consultants via [email protected] We at BBCIncorp are partners of choice of more than 1000 entrepreneurs in Singapore, join them today.
Recent Posts