Starting a business in Singapore is not a bad idea at all! In fact, Singapore has been one of the easiest places to do business in the world, for many consecutive years, according to the Doing Business report by the World Bank. Singapore can offer you a wide range of advantages, such as a world-class bank system, low tax rates, and many tax-cut schemes.
You may ask "But how to set up a company in Singapore?". The process of setting up a company in Singapore is very easy and fast. Indeed, you can incorporate a company in only 5 simple steps within 24 hours. Everything can be done completely online.
1. Setting Up a Company in Singapore in 5 Steps
You can register a Singapore company in only 5 steps:
Step 1: Choose the type of company
The first thing you need to do is finalizing the company type you want to register. Overall, the most common ones are:
– Private limited company (Pte. Ltd.): most Singapore companies are established as private limited companies. It is a company that is privately held by no more than 50 shareholders, each of whom can be either an individual or a corporation.
– Public limited company: It is a company that can be held by more than 50 shareholders. The main differences between a private company and a public company are the number of shareholders and the ability to raise capital. Particularly, a public limited company can issue shares and debentures to the public to raise its capital. Meanwhile, a private limited company cannot.
There are other types of businesses in Singapore that you can consider:
– Sole proprietorship: this is the most simple business form to set up, yet the riskiest one. The reason is that it is treated as one and the same as its owner, meaning you as an owner will be responsible for all debts and liabilities of the business. Furthermore, a sole proprietorship is subject to a comparatively high rate of personal income tax, which ranges from 0% to 22%.
– Limited liability partnership: it is deemed a separate legal entity and has some similar characteristics of a partnership. Particularly, it is taxed either at the rate of personal or corporate income tax depending on its partners' status. The main drawback of this business type is that it is not conditioned to apply for any beneficial tax scheme.
To make it short, you are recommended to set up a private limited company in Singapore. The reasons are its separate legal entity, members' limited liability, and its eligibility for many tax schemes. A limited private company also has much fewer annual requirements than a public limited company.
Step 2: Engage company registration services in Singapore
The Accounting and Corporate Regulatory Authority (ACRA) is the government agency that is in charge of all company registration and oversees all businesses in Singapore. And according to ACRA, you must use a Singapore company incorporation service to have an agent submit the application on your behalf.
In order to register a Singapore company, you have to fulfill the following registration requirements:
Having at least one director who is a local resident in Singapore 

Having a registered office address in Singapore

Appointing a company secretary (within 6 months after the company incorporation)

Appointing an auditor

(within 6 months after the company incorporation)

Having the paid-up capital of $1
If you cannot find an eligible director and company secretary, don't worry! A good service provider can help you cover these requirements with their registration package. The package normally includes a registered office address in Singapore, a nominee director service (for local-resident director requirement), and a corporate secretarial service.
On a side note, you can become the sole director of your Singapore company by getting an Employment Pass. It is a pass that allows you to relocate and work in Singapore. After you register a company in Singapore, you can hire yourself as a director with Employment Pass. At the time you move to Singapore, you will be considered as a director who locally resides in the country and your company will no longer need a nominee director. But until that time, a nominee director will still be necessary.
In addition, your new company in Singapore does not appoint an auditor if it is deemed as a small company. You should consult the service provider further on this matter.
Step 3: Choose the company's name
After choosing the company type and the service provider, the next step is to pick a name for your company. Based on the Singapore Companies Act, here is a checklist of what you should follow to increase your approval chance:
The name should not be the same or identical to the existing ones (including reserved ones). This means your company's name should be unique.

The name should not violate any copyright regulation or commit any trademark infringements.

The name does not connote any vulgar and obscene sense or prohibited terms.
The service provider will be the one who is going to register the company's name for you via BizFile Portal. ACRA will examine and approve your proposed name within hours. However, the time can be extended to a few more days if it needs to be approved by another government agency. You should also notice that the name can be reserved for a maximum period of 120 days.
>> Experience more: Business name check.
Step 4: Register the new company
After the name is approved, the process of company registration can continue. The service provider will request you to supply some necessary information and the required documents for the company registration. Upon receipt, they will proceed to file and submit the application to ACRA on your behalf.
Overall, a basic application will comprise the following:
Company name registered with ACRA

A brief description of the business activities

Details of Singapore registered address of the company

Memorandum and Articles of Association (MAA). Singapore Company Registrar provides a standard MAA document that is suitable for most instances.

Particulars of directors of which at least one is ordinarily resident in Singapore

Particulars of a local company secretary

Particulars of shareholders:

Foreign entrepreneurs: a copy of passport and residential address proof (overseas)

Singapore Residents: a copy of Singapore identity card

Corporate entity shareholder: Copy of company registration documents such as Certificate of Incorporation and Memorandum & Articles of Association.
Step 5: Receive the registration result
Thanks to the high speed of e-filing via BizFile Portal, it usually takes 24 hours for ACRA to process and review your application. The result will later be informed to you via email.
In case your company is successfully established, the email will act as an online company registration certificate, attached to which is a Unique Entity Number (UEN). This number must be used when your company transacts with Singapore government agencies.
Furthermore, the email will also include an URL through which you can view and download a business profile. Such business profile contains all the crucial information about your Singapore company.
2. Post Company Setup in Singapore
There are a few more steps you need to do in order for your company to official start its business in Singapore:
Open a Corporate Bank Account
Singapore has a wide range of reliable banks that you can open a bank account for your company. To increase their competitiveness, many banks have set out favorable policies and services which businesses like yours can benefit from. The most recommended options are DBS, OCBC, UOB (for local banks) or HSBC, Citibank, and Standard Chartered (may you prefer international banks).
One inconvenience is that most banks in Singapore require you to have a direct meeting with them to open a corporate bank account. However, since the global pandemic Covid-19 broke out in 2020, plenty of banks have now offered Singapore companies online applications. You should not miss out on this opportunity to obtain an account for your company with traveling! Contact us for more information.
>> Read more: A guide to opening a corporate bank account in Singapore.
Register CopPass Account
CorpPass was first introduced as a corporate digital identity for Singapore companies. Since September 2018, it has officially become the only login method for businesses to make transactions with Singapore government agencies.
For example, if your company needs to submit annual tax returns to the Inland Revenue Authority of Singapore, then you need a CorpPass account to login and process. If your company needs to apply for many beneficial schemes and programs from different national agencies, then you also need such account to login.
CorpPass accounts can be registered by a director or company secretary.
>> Read more: An introduction to Singapore CorpPass.
Apply for additional business licenses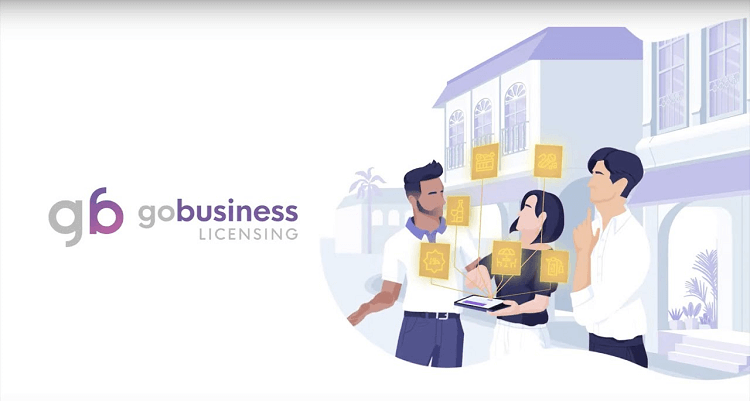 Certain business sectors in Singapore demand your company to obtain further business licenses or permits before officially operating in such sectors. Some typical examples for these business sectors are:
Restaurants

Educational institutes

Travel agencies

Financial services

Import/export of goods

Employment agency
You can obtain business licenses and permits online via GoBusiness Licensing. You should consult your service provider to know whether your company needs to get any other sublicenses.
>> Read more: Typical business licenses and permits in Singapore.
Register for Goods and Services Tax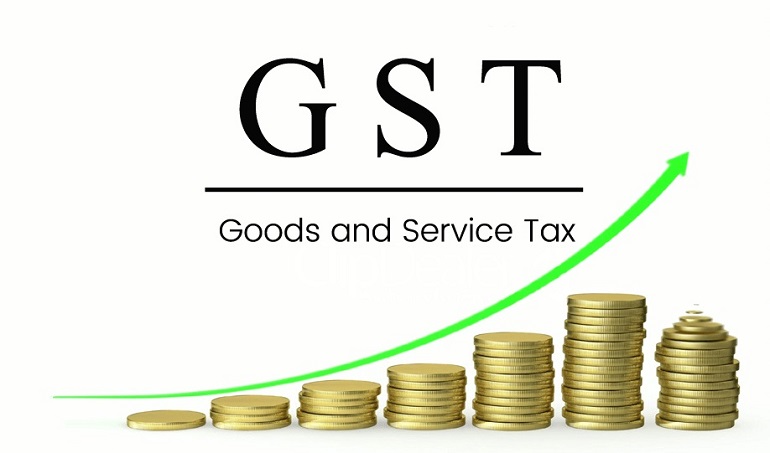 Goods and Services Tax (GST), known as value-added Tax in other nations, is simply the indirect tax that is levied as and when your customers buy your products or services.
According to the Inland Revenue Authority of Singapore, when your company's taxable turnover in a calendar year exceeds S$1 million, you must register for GST. However, you can still voluntarily register this form of tax, even if the turnover is below the threshold.
With that being said, if you estimate that your taxable turnover for the next 12 months would go over S$1 million, you may consider registering for GST. Upon the registration, you have to file GST tax returns and make payment in one month after the end of your accounting period (monthly or quarterly). The current rate of GST is flat at 7%.
>> Read more: Goods and Services Tax in Singapore.
Register for Central Provident Fund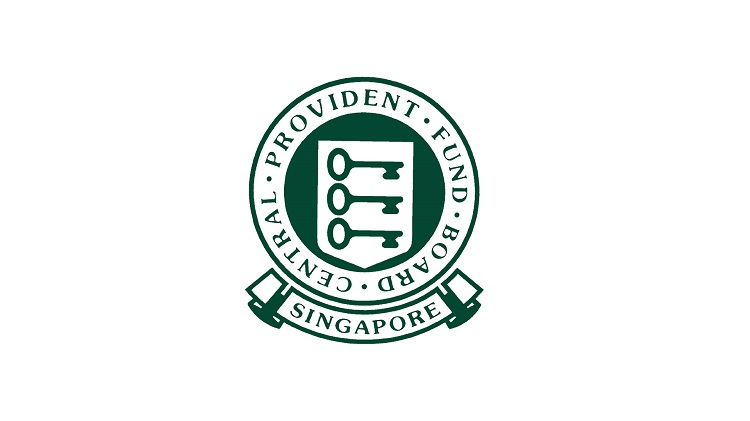 Central Provident Fund (CPF) is a scheme that aims to encourage employees to fund their future needs, including retirement, healthcare, and housing. According to the CPF Board – the one responsible for the regulation and implementation of CPF – this saving plan is an obligation.
All local employees (citizens and permanent residents) whose monthly salary exceeds S$50 must contribute to the CPF. Foreign employees are exempt from this requirement. 
So, if you are planning to hire local employees in Singapore, the first thing you need to do is registering for CPF. The reason is that you, as an employer, will be the one who makes the contributions for your employees. The process of registration is rather easy thanks to electronic submission.
>> Read more: A Guide to CPF Contribution in Singapore.
Comply with compliance requirements
Certainly, there are some requirements regarding management and maintenance that your company must follow. Some typical ones are:
Holding annual general meetings

Appointing a company secretary

Appointing an auditor

Determining Financial Year End (FYE)

Maintaining statutory registers

Filing annual reports to related agencies
>> Read more: Compliance requirements for companies in Singapore.
3. Conclusion
You can set up a company in Singapore in only 5 simple steps: choose the company type, use company formation services, pick the company's name, supply the required documents to the service provider, and receive the result. It normally takes 24 hours for a process of Singapore company registration to complete.
After the incorporation, you need to do the following things: apply for a corporate bank account, obtain additional licenses (if any), register GST (if necessary), and sign up for CPF. While running your new company, make sure that it obliges to all compliance requirements in Singapore.
Should you have any further questions as to how to set up a company in Singapore or if you are ready to incorporate, talk to our consultants by dropping a chat message or sending an email via [email protected]
Recent Posts